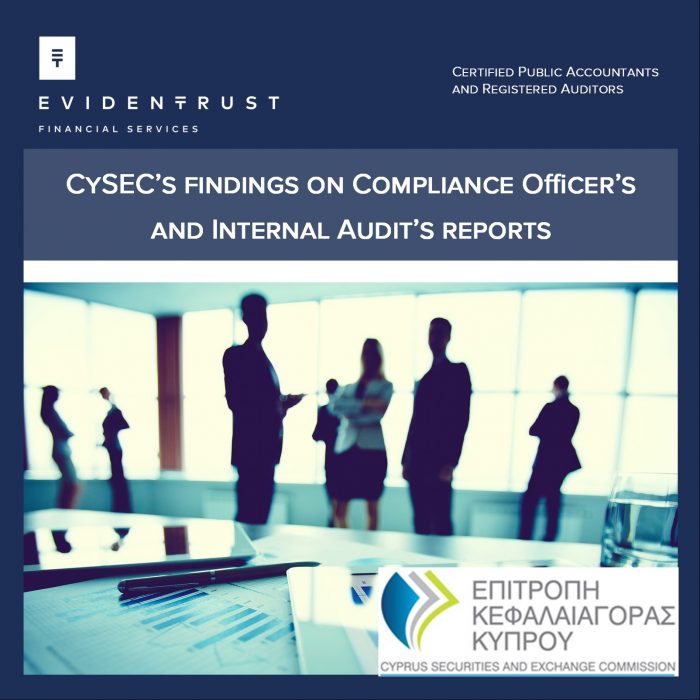 CySEC: findings on Compliance Officer's and Internal Audit's reports
CySEC issued today its findings on the Compliance Officer's and Internal Audit's reports in relation to money-laundering and terrorist financing for 2017 and the respective Board of Directors minutes submitted in 2018. Compared to the 2018, CySEC found an overall improvement to the content of these reports.
Summary of CySEC findings on the Compliance Officer's and Internal Audit's reports:
Insufficient analysis of the specific method/way of conduct of the inspections and reviews performed by the Compliance Officer;
Inadequate information provided in the Compliance Officers' Annual Reports on the systems and procedures applied by the Regulated Entities for the ongoing monitoring of customers' accounts and transactions
No or limited information provided in the Compliance Officers' Annual Reports submitted by the Administrative Services Providers in relation to the country of origin and type of high-risk customers with whom a business relationship
No or limited reference was made in the Internal Audit Reports submitted by the Administrative Services Providers (ASPs) in relation to prior years' findings and recommendations and ,sometimes, there was no indication of whether these had been adequately addressed and rectified within the reference year, in order
---
Full Content of the Report
Date 

 

 

  

:

 

March 28, 2019

 

 

Circular No.

 

 

  

:

 

C 307

 

 

Subject 

 

 

: 

Findings of the assessment of Compliance Officers' Annual Reports and the Internal Audit Reports on the prevention of money laundering and terrorist financing

 

 
The Cyprus Securities and Exchange Commission (the 'CySEC') wishes, with this circular, to inform the Regulated Entities of the following:   
For the purpose

 

of assessing the compliance of the Regulated Entities with their obligations under

 

the Prevention and Suppression of Money Laundering and Terrorist Financing Law (the 'Law') and the Directive DI144

-

2007

-

08 on the Prevention of Money Laundering and Terrorist Financing (the 'Directive'), CySEC conducted its annual

 

risk

-

based assessment of Compliance Officers' Annual Reports and Internal Audit Reports

 

(the Reports). This risk

based assessment reviews both Reports for this purpose

, 

for the year 2017

 

and the relevant minutes of the Board of Directors (the 'BoD')

 

submitted to CySEC in 2018

. 

Regulated entities are obliged to submit Compliance Officers' Annual Reports by end of March and the Internal Audit Reports by end of April to CySEC for the previous calendar year.

 

 

In carrying out these assessments, 

CySEC

 found an overall improvement in the content of the Reports. In most cases the findings were in line with the requirements set out in the Law, Directive, and Circular C033 on the Content of the Compliance Officer's Annual Report on the prevention of money laundering and terrorist financing ('the Circular'), which are enforced by 

CySEC

.   

 

From the

 

review of the

 

Compliance Officers' Annual Reports

,

 

CySEC has also identified

 

the following common and recurring weaknesses

 

and/or

 

deficiencies

 

which in addition to the measures taken to ensure full compliance, CySEC calls upon all Regulated Entities to dully consider and immediately implement corrective measures. 

 

 

In some instances,

 

there was not sufficient analysis of

 

the specific method/way

 

of conduct of the inspections and reviews performed by the Compliance Officer to determine

 

the degree of compliance of the Regulated Entity

 

in the policy, practices, measures, procedures and controls applied for the prevention of ML/TF

. 

This relates

 

to paragraph 10(4)(b) of the Directive and point 2

 

of Appendix 1 of the Circular

.

 

 

 

Following an assessment of Compliance Officers' Annual Reports submitted by the Administrative Services Providers

 

(ASPs)

,

 

it was identified that

 

occasionally no

 

or limited

 

information was provided in relation to

 

the country of origin and type of high

-

risk

 

customers with whom a business relationship was established

 

or an occasional transaction had

 

been executed, with little

 

comparative data from

 

the previous year.

 

This refers to paragraph 10(4)(g)

 

of the Directive and

 

point 6 of Appendix 1 of the Circular

.

 

 

 

 

 

The information

 

provided in the Compliance Officers' Annual Reports

 

on the systems and procedures applied by the

 

Regulated Entities

 

for the ongoing monitoring of customers

' 

accounts and transactions

 

was not always adequate

 

when

 

compared with the data and

 

information kept in the

 

customer's

 

economic and risk profile. In

 

particular

, 

details on the timing of

 

ongoing monitoring of customers'

 

accounts and transactions (e.g.

 

in real time or after the completion of an event) and

 

the method

 

used for

 

documenting the ongoing monitoring of customers' accounts and transactions

 

(e.g. preparing a memo describing all relative actions and recording it in the customer's file) were

 

not sufficient

. 

This refers to paragraph 10(4)(h) of

 

the Directive and

 

point 7 of Appendix 1 of the Circular

.

 

 

As regards to the assessed 

Internal Audit Reports

 

submitted

 

by the

 

Administrative Services Providers

 (

ASPs)

,

 

CySEC occasionally found that

 

no or limited reference was made to prior years' findings and recommendations. There was sometimes no indication of

 

whether these had

 

been adequately addressed and rectified within the

 

reference year, in order to ensure

 

compliance with the provisions

 

of paragraph 6 of the Directive. 

  

 

Under the Law

 

and the Directive, Regulated Entities must ensure and adhere to

:

 

 

 

The Compliance Officer's obligation for the correct preparation of the Annual Report and the sufficient assessment of the level of compliance of the Regulated Entity in relation to the prevention of ML/TF

.

 

 

The Internal Auditor's obligation for the correct preparation of the Internal Audit Report and the sufficient review and evaluation of the appropriateness, effectiveness and adequacy of the policy, practices, measures, procedures and control mechanisms applied by the regulated entity for the prevention of ML/TF. 

 

The obligation of the Regulated Entity's senior management officials to approve the policies, procedures and controls applied in relation to ML/TF, as well as monitor, and where appropriate, enhance the measures adopted

 – 

in reference to section 58C of the Law.

 

 

The responsibility of a

 

designated member of the BoD,

 

to

 

implement the provisions of the Law and Directives

,

 

circulars and

 

regulations issued pursuant thereto including any relevant acts of the European Union

 – 

in reference to section 58D of the Law. 

 

 

The Regulated Entity's BoD obligation for the sufficient assessment and approval of the Annual Report and the Internal Audit Report. The BoD must take

 

all appropriate measures for the correction of any weaknesses and/or deficiencies identified

,

 

as well as the implementation timeframe of these measures.

 

 

CySEC expects that all Regulated Entities

 

take into account the above

-

mentioned findings when preparing the Reports for the year 2018

 

and onwards

,

 

in order to ensure full compliance with the Law and the Directive. It is stressed that the Law provides strict administrative sanctions in case of non

-

compliance with the requirements of the Law and the Directive, which CySEC will not hesitate to use

.

 

 
Source: CySEC

Hot topics for internal auditors: the 2019 report from the IIA
Risk in Focus puts a spotlight on priority risk areas that organisations face as they look ahead to next year. It reveals how heads of internal audit across Europe view today's risk landscape.
Key findings
The single biggest risks that chief audit executives believe their organisation faces as they prepare their audit plans for 2019 are cyber security, compliance, digitalisation, regulatory change and political uncertainty.
As the frequency of cyber attacks on supply chains and cloud-based software providers rises, there will be an increase in assurance required around organisations' exposure to third-party cyber security risk.
The two areas of compliance that internal audit most commonly expects to assess over the next 12 months are the GDPR and anti-bribery and corruption laws, which are being actively enforced and updated in a number of territories.
Recent protectionism in global trade, in particular tariffs brought by the US administration, represents a risk to organisations' revenue growth. Boards/audit committees and their internal audit functions may choose to keep a watching brief on these developments.
There is a mismatch between where internal audit spends its time auditing and the perceived priority risks that organisations face. Therefore, boards/audit committees should re-evaluate whether internal audit is being used effectively to deliver risk-based assurance.
---
About the report
Risk in Focus provides a touchpoint for the internal audit profession that helps HIAs to understand how their peers view today's risk landscape. Working hand-in-hand with boards, audit committees and other stakeholders, internal audit should already have a rigorous understanding of their organisations and the greatest financial, operational and strategic risks they face. However, it is vital that knowledge and thinking is shared within the profession to reinforce risk assessments and mapping and, ultimately, to support the provision of greater assurance.
While many audit functions will be preoccupied with business-as-usual operational audits, and all should be focused on areas specific to the assurance needs of their organisations, the hot topics in this report represent themes that are relevant across industries, with an emphasis on new and emerging risks. To be clear, this list is not exhaustive and we expect internal audit to take an appropriately risk- based approach to its work by addressing organisations' greatest priorities. The topics listed herein should therefore be treated as a reference point rather than audit planning guidance.
The most sophisticated audit functions will not only test internal control systems but support their business in identifying risks looming on the horizon. We hope this report serves as a valuable resource for HIAs in evaluating risks they may not have considered, or contemplate from fresh angles risks that are already on their radar screens. Some readers may recognise themes from their own risk assessments and they should take comfort from this. It is confirmation that they are risk-aware. Others may find the highlighted topics help them to shape their forthcoming audit plans.
Source: IIA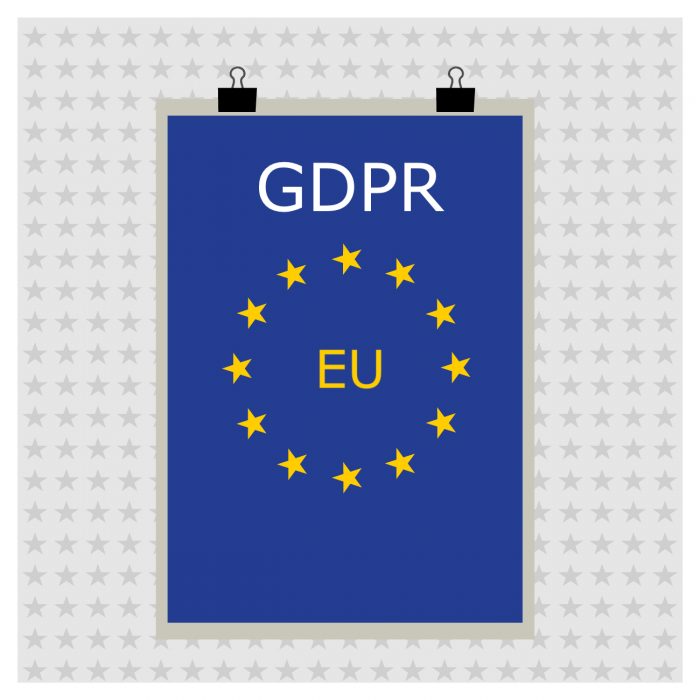 The General Data Protection Regulation (GDPR) has been on many organisations' corporate minds, and rightly so, for some time. However, with the regulation coming into force on 25 May 2018, awareness must now become action – and internal audit should be involved at all levels, to help management better understand and mitigate the related risks.
---
From DPA to GDPR
The European Parliament passed GDPR on 27 April 2016 through European Directive 2016/679 'on the protection of natural persons with regard to the processing of personal data and on the free movement of such data, and repealing Directive 95/46/EC (General Data Protection Regulation)'. The previous regulation had led to data protection legislation in all member states, such as the UK's Data Protection Act of 1998. While this approach allowed for national legislation to reflect national concerns and priorities, it led to a 'patchwork of rules', as the ACCA has phrased it: Any company handling the data of EU residents should start preparing now for its stringent new data-protection rules.
More data, and more personal data, is being shared than ever before, and both cyber-commerce and the digital economy as a whole are increasing daily. As more people trust their information to virtual rather than physical businesses and platforms, it seems appropriate that the laws governing that information and its safe use keep pace.
Significant differences between the Data Protection Act 1998 (DPA) and General Data Protection Regulation (GDPR) include the introduction of:
explicit guidance on how children's data and data consent should be managed
the highly publicised 'right to be forgotten', also known as the right of erasure
data portability – individuals will have the right to request their data in an easily accessible, portable yet secure format
the need to appoint data protection officers and, in many organisations, a representative based in an EU member state
increased accountability and consequences for individuals and organisations who hold and/or process personal data
reduced timescales to report data breaches and respond to subject access requests
greater consequences for non-compliance.
Whatever your organisation's purpose, sector or location, you are overwhelmingly likely to need to comply with, and demonstrate compliance with, GDPR. Customers, members of staff, members of the public who share personal data of any sort – any individual who interacts with your organisation is protected.
---
Internal Audit and GDPR
Internal audit can and should take the lead before, during and after 25 May 2018. If your function has not yet been involved, then make sure you are! It will mean adjusting your annual audit plan and beyond, but GDPR is exactly the kind of event that should, in risk-based auditing terms, be top priority. Providing consultancy and advisory services throughout the organisation, internal audit can firstly advise on and assess the governance over GDPR.
Consultancy engagements can assess organisational readiness for 25 May, whereas assurance engagements will assess whether the organisation is compliant as of 25 May. Whether at board level or below, how senior leaders and decision-makers approach GDPR and communicate its importance to their colleagues will influence how compliant and successful the organisation is.
Internal audit should be constantly creating and building relationships at all levels of the organisation. This does not mean telling people what they want to hear, but rather developing a mature, professional basis to exchange information and views. Only when internal audit makes its voice heard can it truly help enhance risk management and provide meaningful assurance.
---
ICO's 12 step checklist
GDPR will be either a test or confirmation of many internal audit functions' place and influence. According to the ICO, there are 12 steps all organisations need to take nowto prepare for GDPR: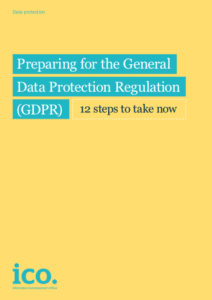 Awareness
You should make sure that decision makers and key people in your organisation are aware that the law is changing to the GDPR. They need to appreciate the impact this is likely to have.
Information you hold
You should document what personal data you hold, where it came from and who you share it with. You may need to organise an information audit.
Communicating privacy information
You should review your current privacy notices and put a plan in place for making any necessary changes in time for GDPR implementation.
Individuals' rights
You should check your procedures to ensure they cover all the rights individuals have, including how you would delete personal data or provide data electronically and in a commonly used format.
Subject access requests
You should update your procedures and plan how you will handle requests within the new timescales and provide any additional information.
Lawful basis for processing data
You should identify the lawful basis for your processing activity in the GDPR, document it and update your privacy notice to explain it.
Consent
You should review how you seek, record and manage consent and whether you need to make any changes. Refresh existing consents now if they don't meet the GDPR standard.
Children
You should start thinking now about whether you need to put systems in place to verify individuals' ages and to obtain parental or guardian consent for any data processing activity.
Data breaches
You should make sure you have the right procedures in place to detect, report and investigate a personal data breach.
Data protection by design and data protection impact assessments
You should familiarise yourself now with the ICO's code of practice on privacy impact assessments as well as the latest guidance from the Article 29 Working Party, and work out how and when to implement them in your organisation.
Data protection officers
You should designate someone to take responsibility for data protection compliance and assess where this role will sit within your organisation's structure and governance arrangements. You should consider whether you are required to formally designate a data protection officer.
International
If your organisation operates in more than one EU member state (ie you carry out cross-border processing), you should determine your lead data protection supervisory authority. Article 29 Working Party guidelines will help you do this.
Internal Audit Role
Throughout preparation, internal audit needs to help raise awareness at all levels of the organisation and promoting a risk-based approach at all times.
After May 2018, internal audit, while still valued for its consultancy work and insights is likelier to emphasise assurance. How adequate and effective are the policies and processes in place as controls? What about the biggest control of all – governance? Are the right people in the right roles to promote sound data controlling and processing? How rigorous and timely is the reporting of data breaches? Are we fully compliant? How do we learn from incidents?
Once GDPR has started to become business as usual, how will internal audit reflect this in its annual plans? Should GDPR be a consideration for every audit engagement, in the way culture now should be?
Use this for internal audit involvement in GDPR activity before, during and after 25 May 2018 for both consultancy and assurance engagements.
| | | | |
| --- | --- | --- | --- |
| ICO's 12 steps to take for GDPR | Pre May 2018 | May 2018 | Post 25 May 2018 |
| Awareness | | | |
| Information you hold | | | |
| Communicating privacy information | | | |
| Individuals' rights | | | |
| Subject access requests | | | |
| Legal basis for processing personal data | | | |
| Consent | | | |
| Children | | | |
| Data breaches | | | |
| Data protection impact assessments | | | |
| Data protection officers | | | |
| International | | | |
Source: IIA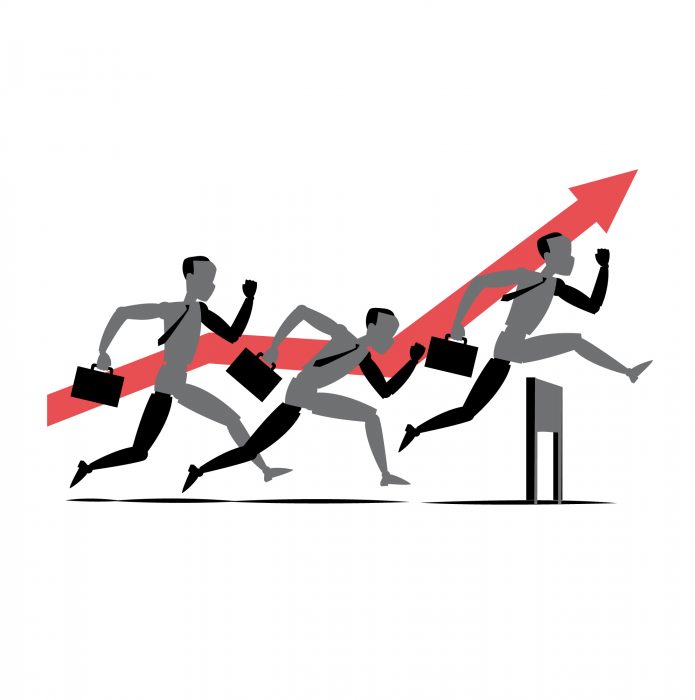 A great report highlighting disruption as a great challenge for internal audit executives ("IAE")  today. To achieve an effective internal audit function, it is vital for IAE to recognise what's coming and providing insight to the organization on how to harness that disruptive power.
Although, this should be nothing new for internal audit, there are many cases in todays world that IAE take a more conformance approach , instead of taking a more proactive and forward looking approach. This post presents the key points from IIA's report on Disruption.
---
Introduction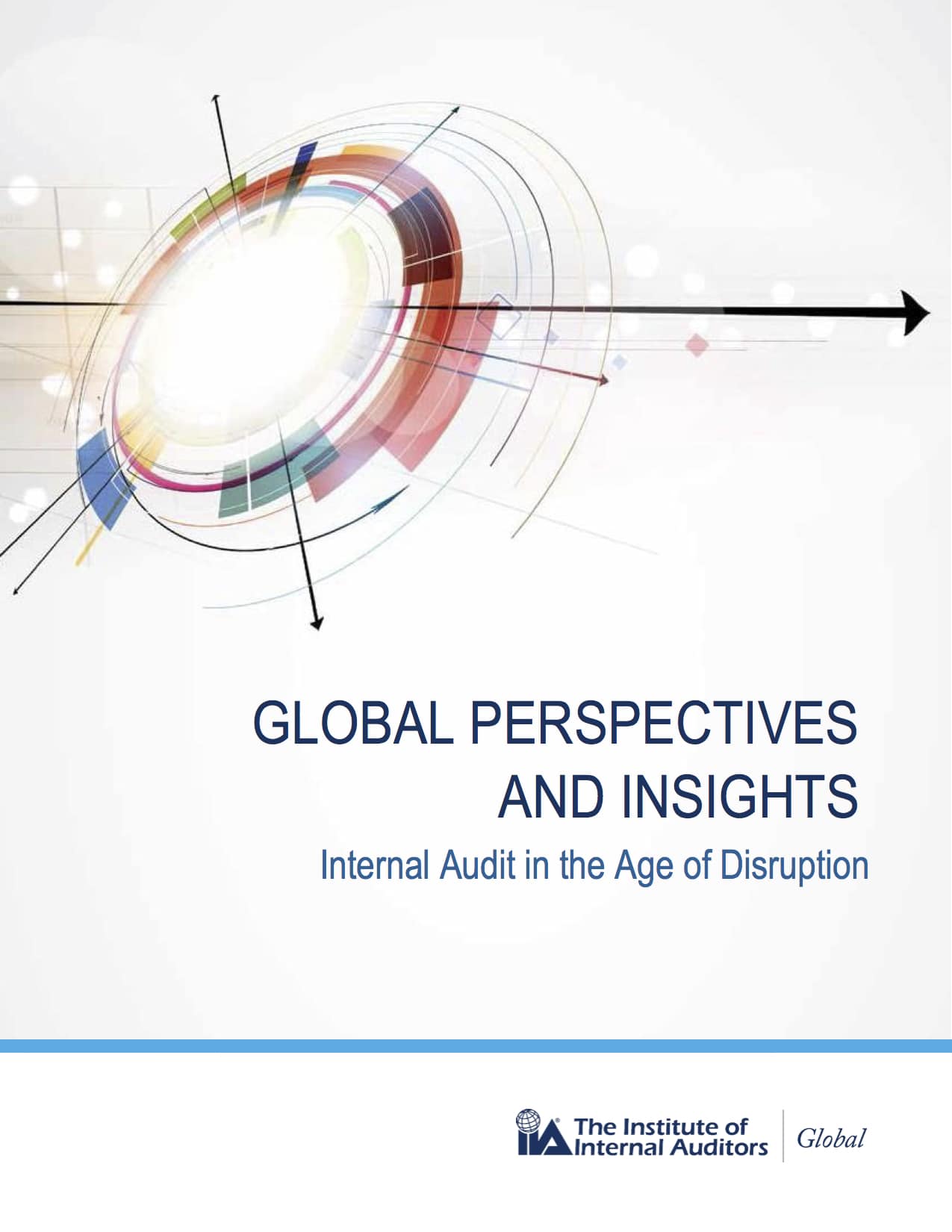 Disruption is sometimes described as a wave, crashing upon established business practices; or as an earthquake, upending the stable ground upon which the organization has stayed solid for years.
Neither metaphor is quite right. Disruption is more like a herd of horses galloping toward you. Sometimes you can see the herd coming, other times it catches you by surprise. With enough skill and preparation, the organization can climb astride the herd, harness its strength, and go in a new direction.
Or you can do nothing and get flattened.
The great challenge for internal audit executives today is to perceive disruptions in their true form. Recognizing what's coming and providing insight to the organization on how to harness that disruptive power is truly valuable. This is nothing new for internal audit. Insight is core to the Mission of Internal Audit — to enhance and protect organizational value by providing risk-based and objective assurance, advice, and insight...
Examples of slow-rolling disruption are many, and usually they involve "the rise" of something: of the internet in the 1990s, of China as an economic power in the 2000s, of cloud computing in the 2010s. Audit executives can take their pick of possible disruptions for the 2020s: self-driving cars, artificial intelligence (AI), the Internet of Things (IoT), protectionist trade policies — and, most likely, many more.
The forces that propel disruption include technology (advances in wireless communication, GPS satellites, and so forth); policy (the advent of free trade after World War II, and its possible retreat today); demographics (baby booms that shift political moods, or ageing populations that trim economic dynamism). And sometimes random events shake standard business environments to the core (the Sept. 11, 2001 attacks, the financial crisis of 2008, the Spanish flu epidemic of 1918)...
---
Finding Internal Audit's 'Value-Add'
CAEs want to serve in the role of trusted advisor. Boards and senior managers say they want that, too. The question is whether CAEs actually are living up to that role, especially as the business landscape sees more disruption...
On a straightforward level, one way to escape that trap is to improve the work of the internal audit function. For example, an internal audit department could embrace innovation by working smarter with data analytics and robotics. Using robotic process automation, internal audit could develop software tools that enable the first lines of defense to analyze an entire universe of data, rather than a small sample. In this way, internal audit becomes a source of disruption, providing the first line of defense with a way to automate its risk management activities. That, at least, gives a CAE more time to think strategically about business risks...
---
Get There on Time
A principal challenge of disruption today — one that didn't exist for prior generations — is how quickly and easily it can emerge. Blame advances in digital technology...
In today's world the most pointed disruptive threats look different. They are not asset-heavy. They are asset-light. And while that may seem appealing to unsavvy onlookers, it can be the kiss of death for a CEO facing disruptive entrants.
Why? Asset-light businesses are not financed with debt. They're financed with equity. That's a resource that is much less expensive for new businesses with no track record than for established businesses with all the credibility in the world.
Wessell was writing for CEOs and CFOs worried about nimble competitors rushing over the horizon, but his point is just as valid for CAEs. Disruption happens more quickly today because disruption has never been easier and cheaper to do.
Given that fact, another best practice for CAEs becomes clear: work more closely with the business units, since they are a prime source of disruption. Whenever possible, be present at the moment of creation...
That is not necessarily easy to do with business disruption. But remember: disruption supplants one set of business practices with another. Those new practices, as surprising as they may be at the start, will evolve into a business model. So what types of models might emerge? What risks — operational, financial, compliance, reputational — would they bring? Those questions, a more open-ended form of risk assessment, are what CAEs should ask...
And that, after all, is what boards truly want: disruption, but disruption harnessed intelligently. Then the business can go with the herd: moving through it, and taking whatever position within it that seems best.
---
Practical Tips and Techniques
As outlined by Charlie Wright, director, Enterprise Risk Solutions at BKD LLP in Edmond Okla., in the December 2017 Internal Auditor magazine Risk Watch article "Tomorrow's ERM Today," there are several ways internal auditors can help manage the effect of disruptive technologies on their organizations.
Focus on Assurance
Internal audit should continue to focus on what it does best. By continuing to focus on risk management, control, and governance, auditors can help ensure that processes are designed and operating effectively — regardless of the speed of disruption. By proactively helping the organization anticipate emerging risks and technological changes, internal audit can be positioned as an authority and help prepare the organization to respond to disruptive events.
Engage with Stakeholders and Subject Matter Experts
Align internal audit's work with the expectations of internal audit's key stakeholders. Work closely with subject matter experts who are implementing disruptive technologies and focus on the most relevant and significant issues.
Invest in Training on Disruptive Technologies
Constantly pursue training to learn about new technologies and the complex and emerging risks being introduced to the organization. Chief audit executives should develop an adaptive, flexible, innovative staffing model to tap into a highly specialized talent pool with technological competence and the ability to rapidly understand and leverage new tools, techniques, and processes.
Put New Technologies to Work
Embrace and leverage new technologies in performing internal audit work. Internal auditors need to be at the forefront of adopting artificial intelligence, cognitive computing, and smart robots. Auditors need to understand how technologies such as blockchain work and how they can be used in their organizations. They must take advantage of machine learning and data analytics in their audit processes — real-time auditing should be a requirement as organizations implement new business processes.
---
Closing Thoughts
There may be a lack of synergy between internal audit and innovators or creative thinkers in the organization, but with regard to disruptive events that the organization either generates or reacts to, internal audit should be there from the beginning.
By focusing on assurance, engaging with subject matter experts, investing in training and disruptive technologies, putting new technologies to work, and providing insight into emerging risks and opportunities, internal audit may be seen as a key asset in helping the organization to harness the power of disruption.
Source: IIA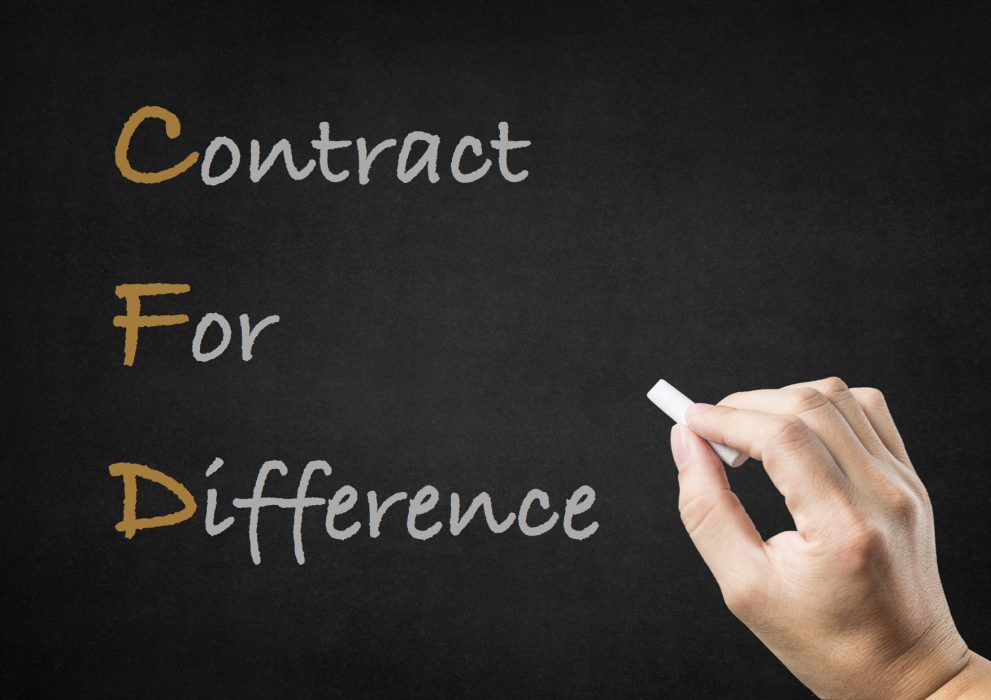 A considerable number of  CIFs (Cyprus Investments Firms) - more than 50% -  offer CFDs (Contracts for Differences) to their retail and professional clients. Due to their complexity and higher risk, CIFs offering CFDs are required to have adequate procedures to ensure their clients' interests are maintained and treated fairly.
---
An area of regulatory focus
The provision of CFD instrument to retail clients is a key area of focus for regulators. In particular, the European Securities and Markets Authority (ESMA) has made an announcement on 15 December 2017 on its work in relation to the provision of CFDs, including rolling spot forex, and binary options to retail clients. ESMA remains concerned that the risks to investor protection are not sufficiently controlled or reduced. 
ESMA is considering the possible use of its product intervention powers under Article 40 of the Markets in Financial Instruments Regulation (MiFIR) to address risks to investor protection. In particular, ESMA is considering measures to:
Prohibit the marketing, distribution or sale of binary options to retail clients.
Restrict the marketing, distribution or sale to retail clients of CFDs, including rolling spot forex.
---
The FCA review of the CFD market
FCA issued on 10 January 2018 their "Dear CEO" letter which listed the findings from their recently completed review of the CFD market (the Review). CIFs offering CFD instruments could use the FCA's findings and recommendations to improve their own procedures, policies and controls when providing or distributing CFD instrument to their retail clients.
The review focused on firms offering CFDs to retail customers on either an advisory or discretionary (including limited power of attorney) portfolio management basis. The review assessed both the conduct of firms which provide the CFD service (the providers) and the organisations that distribute the product and deal with the end consumer (the distributors).
The objectives of this review were to to ensure that firms:
deliver CFD products to the intended target market; and
pay due regard to the interests of customers and treat them fairly.
Summary of observations from the CFD review
Most providers and distributors in the review were unable to offer a satisfactory definition of their target market or to explain how they align the needs of this group to the CFD product they offered.
Given the level of risk of these products, it is important firms comply with the relevant rules. FCA noted that the majority (76%) of retail customers who bought CFD products on either an advisory or discretionary basis lost money over the 12 month period under review (July 2015 to June 2016).
FCA saw a wide range of communication, monitoring and challenge practices by providers over their distributors, many of which were ineffective and did not meet their expectations.
Most sample providers had flawed due diligence processes for taking on new distributors.
FCA identified weaknesses in the conflict of interest management arrangements at all the distributors they assessed.
Most firms had management information ("MI") and monitoring structures in place. However, flaws in these tools meant firms did not have the effective oversight they needed to robustly challenge poor conduct or control failings. Some firms were unable to offer any evidence of MI or KPIs.
The quality of remuneration arrangements at CFD distributors was mixed. While some demonstrated good practice, many firms had significant room for improvement.
Several distributor firms had problems with their processes and the criteria they consider acceptable when categorising clients as elective professionals.
Source: FCA  
---
Wrapping up
The provision and distribution of CFD products and the delivery of good customer outcomes will remain key areas of focus for the regulators and ,therefore, further work will be undertaken on these topics to assess how firms have complied with the respective regulatory requirements.
In addition, following the implementation of MiFID II on 3 January 2018, firms should pay particular attention to the product governance requirements for firms manufacturing (ie. providing) and/or distributing financial instruments. 
CIFs should ensure they maintain adequate oversight and control arrangements to reach the relevant regulatory standards. The three line of defence (1. functions that own and manage risks, 2. functions that oversee or who specialise in compliance or the management of risk, and 3. functions that provide independent assurance i.e. Internal Audit) should be kept abreast of the latest regulatory requirements and take an active role in identifying, recommending and following up on instances where regulatory compliance is not achieved.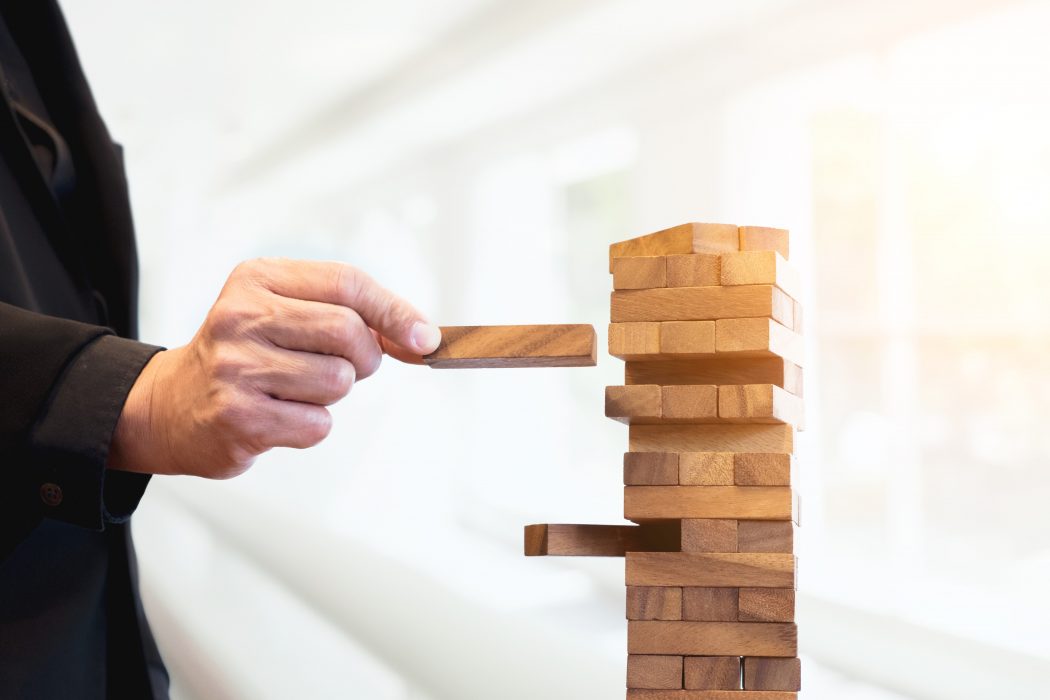 Risk Based Internal Auditing as defined by the Charted Institute of Internal Auditors
Background
Over the last few years, the need to manage risks has become recognised as an essential part of good corporate governance practice. This has put organisations under increasing pressure to identify all the business risks they face and to explain how they manage them.
In fact, the activities involved in managing risks have been recognised as playing a central and essential role in maintaining a sound system of internal control. 
While the responsibility for identifying and managing risks belongs to management, one of the key roles of internal audit is to provide assurance that those risks have been properly managed.
The Chartered Institute of Internal Auditors (IIA) believes that a professional internal audit activity can best achieve its mission as a cornerstone of governance by positioning its work in the context of the organisation's own risk management framework. 
---
What is risk based auditing?
IIA's definition
IIA defines risk based internal auditing (RBIA) as a methodology that links internal auditing to an organisation's overall risk management framework. RBIA allows internal audit to provide assurance to the board that risk management processes are managing risks effectively, in relation to the risk appetite. 
Is the organisation ready?
Every organisation is different, with a different attitude to risk, different structure, different processes and different language. Experienced internal auditors need to adapt these ideas to the structures, processes and language of their organisation in order to implement RBIA. 
RBIA seeks at every stage to reinforce the responsibilities of management and the board for managing risk.
If the risk management framework is not very strong or does not exist, the organisation is not ready for RBIA. More importantly, it means that the organisation's system of internal control is poor. Internal auditors in such an organisation should promote good risk management practice to improve the system of internal control. 
Where RBIA is new to an organisation, the head of internal audit will need to market the concept to management and win their support, particularly since it may mean a change for them in the way that they think about risk.
A dynamic process
RBIA is at the cutting edge of internal audit practice. As a result, it is an area that is evolving rapidly and where there is still little consensus about the best way to implement it.
It is more difficult to manage than traditional methodologies. Monitoring progress against an annual plan that is constantly changing is a challenge. Setting targets and appraising staff may become more complex. 
But the advantages of RBIA are much greater. 
---
Advantages 
By following RBIA internal audit should be able to conclude that:
Management has identified, assessed and responded to risks above and below the risk appetite

The responses to risks are effective but not excessive in managing inherent risks within the risk appetite

Where residual risks are not in line with the risk appetite, action is being taken to remedy that

Risk management processes, including the effectiveness of responses and the completion of actions, are being monitored by management to ensure they continue to operate effectively

Risks, responses and actions are being properly classified and reported. 
This enables internal audit to provide the board with assurance that it needs on three areas:
Risk management processes, both their design and how well they are working

Management of those risks classified as 'key', including the effectiveness of the controls and other responses to them 

Complete, accurate and appropriate reporting and classification of risks
Read more about the benefits and drawbacks of RBIA
---
Implementation of RBIA
The implementation and ongoing operation of RBIA has three stages and IIA has produced detailed guidance on each of them:
Stage 1: Assessing risk maturity
Obtaining an overview of the extent to which the board and management determine, assess, manage and monitor risks. This provides an indication of the reliability of the risk register for audit planning purposes.
 
Stage 2: Periodic audit planning
Identifying the assurance and consulting assignments for a specific period, usually annual, by identifying and prioritising all those areas on which the board requires objective assurance, including the risk management processes, the management of key risks, and the recording and reporting of risks. 
 
Stage 3: Individual audit assignments
Carrying out individual risk based assignments to provide assurance on part of the risk management framework, including on the mitigation of individual or groups of risks.
---
Overview of the Stages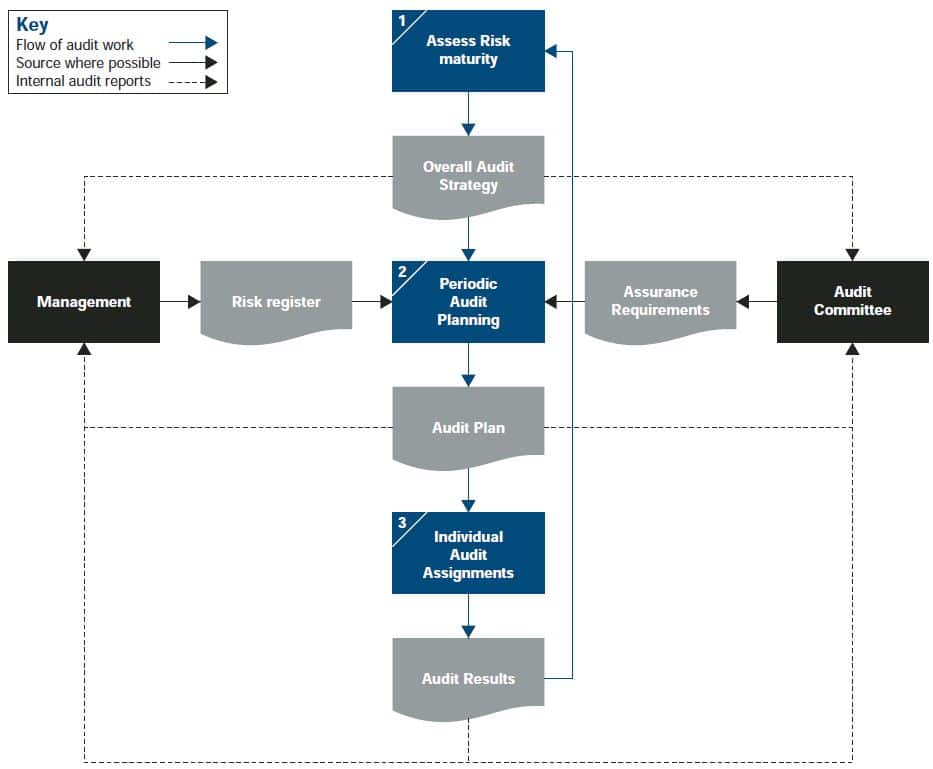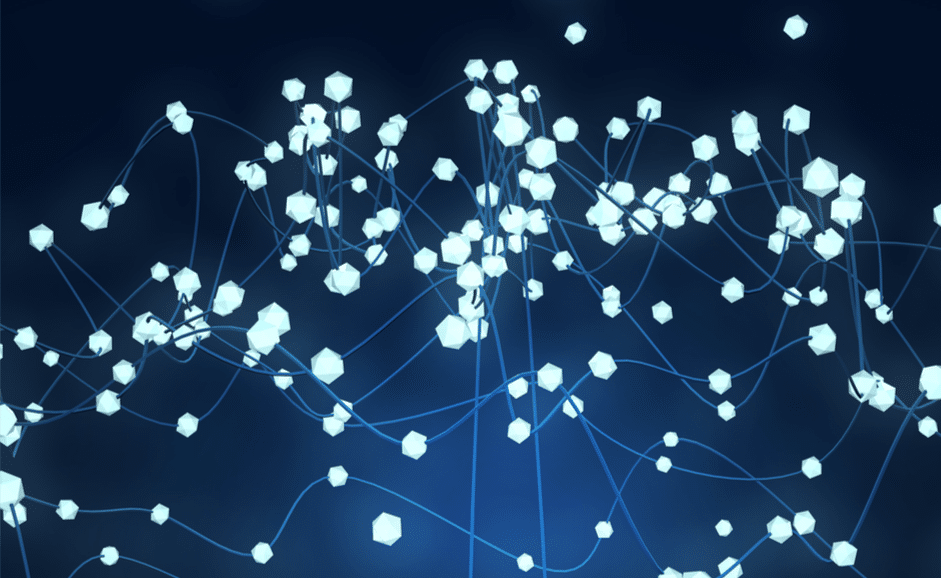 European Report: Risk in Focus Hot Topics for Internal Audit 2018
Risks are undoubtedly changing for all organisation, with each organisation having its own risk appetite. Irrespective of how rigid or fixed audit plans are, these are subject to change as new risks emerge at the operational, strategic and wider environmental level.
Six European IIA affiliates have jointly prepared and published the "Hot Topics for Internal Audit 2018" report which explores key themes requiring the attention of internal audit to mitigate risk, protect and add value in their organisations. Although, the report was prepared from a chief audit executive's perspective, it can be used as a great source of knowledge for all levels of staff in forming their 2018 audit plans.
To download the report click on the document below: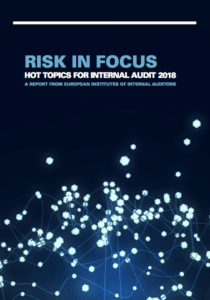 Source: IIA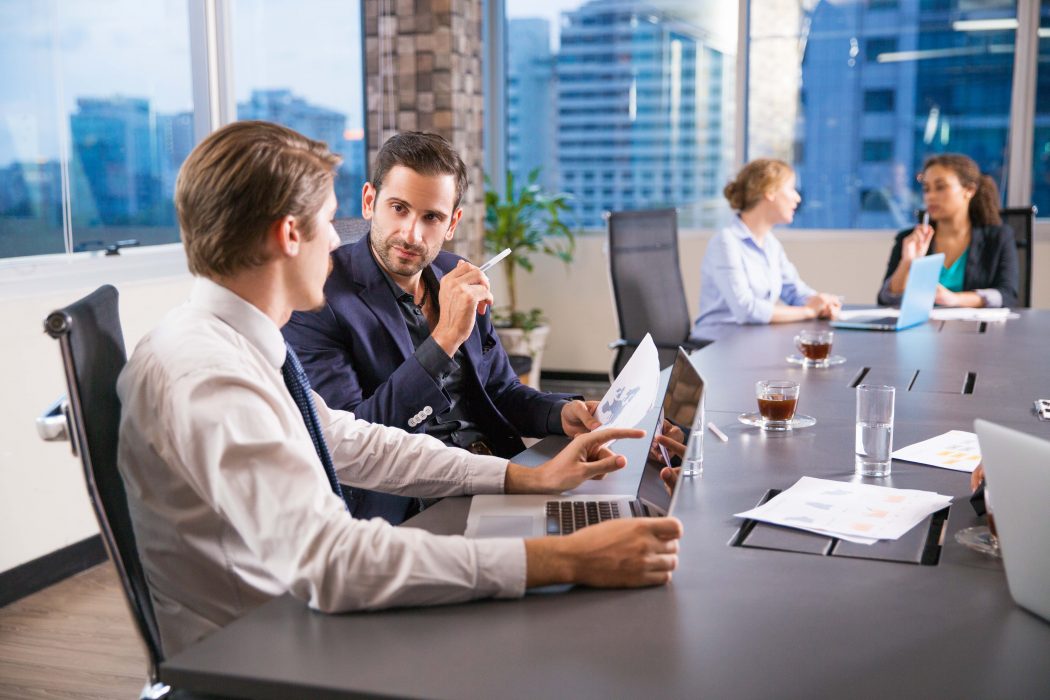 "Cyber security is the activity required to protect an organisation's computers, networks, programmes and data from unintended or unauthorised access, change or destruction via the internet or other communications systems or technologies. Effective cyber security relies on people and management processes, as well as technical controls.
Government guidance makes it clear that cyber security is now an area of management activity that audit committees should scrutinise. Together with the rapidly changing nature of the risk, this means that audit committees need to understand whether management is adopting a clear approach, and whether the organisation is complying with its rules and standards, and is adequately resourced for cyber security.
'Cyber security and information risk guidance for Audit Committees' is fully consistent with and complements the guidance provided by the government. It provides a checklist of questions and issues covering:
The overall approach to cyber security and risk management
Capability needed to manage cyber security
Specific aspects, such as information risk management, network security, user education, incident management, malware protection, monitoring, and home and mobile working
Related areas, such as using cloud services and developing new services or technology
Our guidance is based on our previous work and our detailed systems audits, which have identified a high incidence of access-control weaknesses. It also provides links to other government guidance and NAO resources."
National Audit Office
Source: National Audit Office