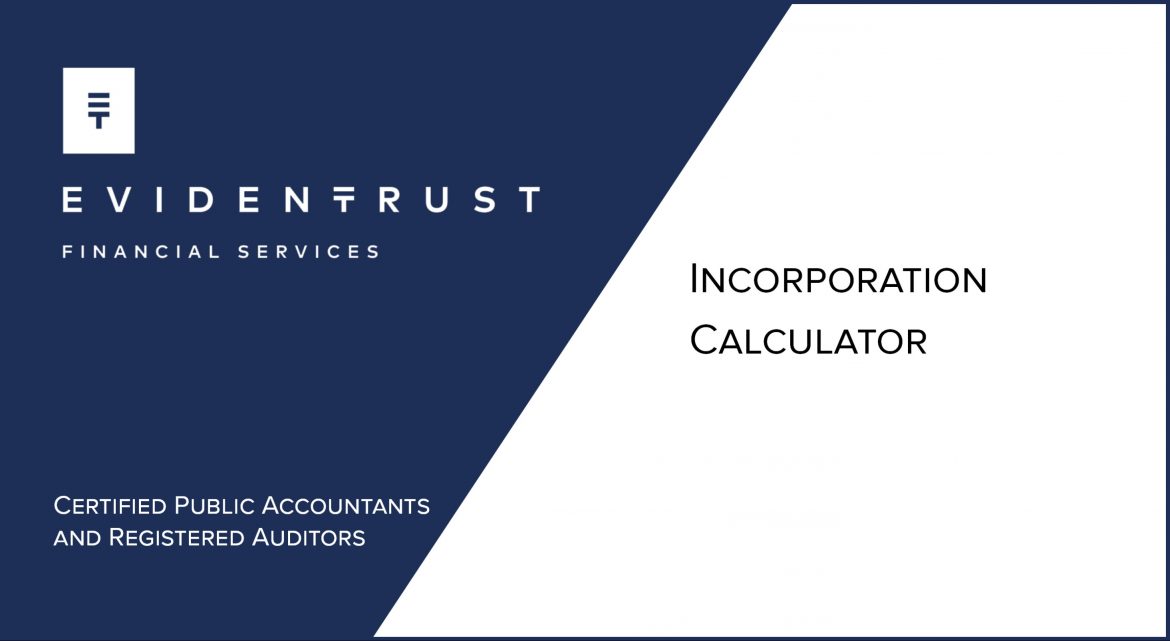 Incorporation Calculator – Your tax saving
The most common question when it comes to the decision to incorporate your business is "What will be my tax saving?".
Our incorporation calculator aims to provide a quick answer to what will be your tax saving from from incorporating your business.
However, the decision to incorporate your business should take into account other benefits in addition to tax savings. Incorporating a business offers a range of benefits including protections of the owners personal assets, it makes it easier to sell the business/corporation, enhances business reputation, enables perpetual existence and facilitates privacy.
---
Using our incorporation calculator
Our incorporation calculator will simple need your annual taxable profits and the salary you would like to receive from your company. The calculator will estimate your total tax saving taking into account your income tax, corporation tax and social insurance contributions.
---
This form is not a legal or TAX advice and no one should rely on it. This form has been prepared as a general guide for information and purposes only as many other tax aspect should be taken into account. It is not a substitution for professional advice or an advice at all. One must not rely on it without receiving independent advice based on the particular facts of his/her/its own case. No responsibility can be accepted by the authors or the company for any loss occasioned by acting or refraining from acting on the basis of this publication.