Join an endless cycle of opportunities
From the most junior up to the most senior employee, partner, contractor or consultant of an organisation, people have been and always will be the most valuable and in-expendable asset of each organisation. This norm is applicable to all market sectors and even more important for the financial services sector where the quality and standard of service is directly driven by the people providing the service. Our experience from working in several financial service providers with exposure in a range of seniority levels has driven us to form a unique and modernised people management structure. Evidentrust Financial Services offers a career progression structure which is directly linked to its people's efforts, skills and commitment.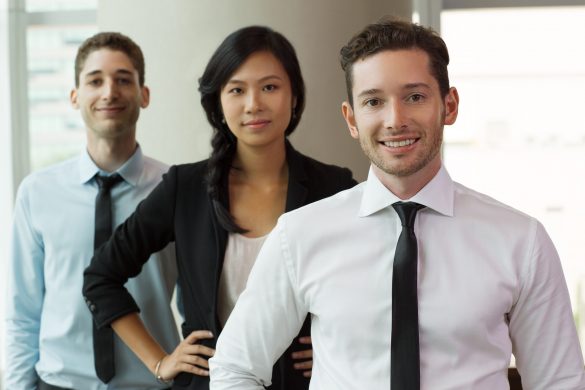 Contact us
If you have expertise in any financial services area and you are interested in joining our organisation, please send us your CV, together with a brief cover letter at info@evidentrust.com.
Our team will be in contact to confirm receipt of your e-mail and to confirm the next steps.
Trusted Partnering Structure
Our Trusted Partnering Structure ("TPS") was formed with the objective of combining the benefits and reducing the drawbacks of traditional employment with contracting to benefit our people and our clients.
Through the TPS, our people enjoy the benefits of contracting such as increased flexibility and earning, along with the benefits of employment such as enhancing your networking, career progression and experience. People who demonstrate commitment, trust, professionalism and excellence are set to progress to the highest partnering positions and get involved in more senior roles for each project.
On the other hand, our clients have the opportunity to work only with those individuals who are most fit to provide the requested service with the support of other related individuals under the supervision of corporate environment.
What our TP Structure offers
Regulatory Compliance Specialist
We are growing our team of financial specialists and we are looking for experienced Regulatory Compliance Consultants to provide impeccable service to our clients.
Read more